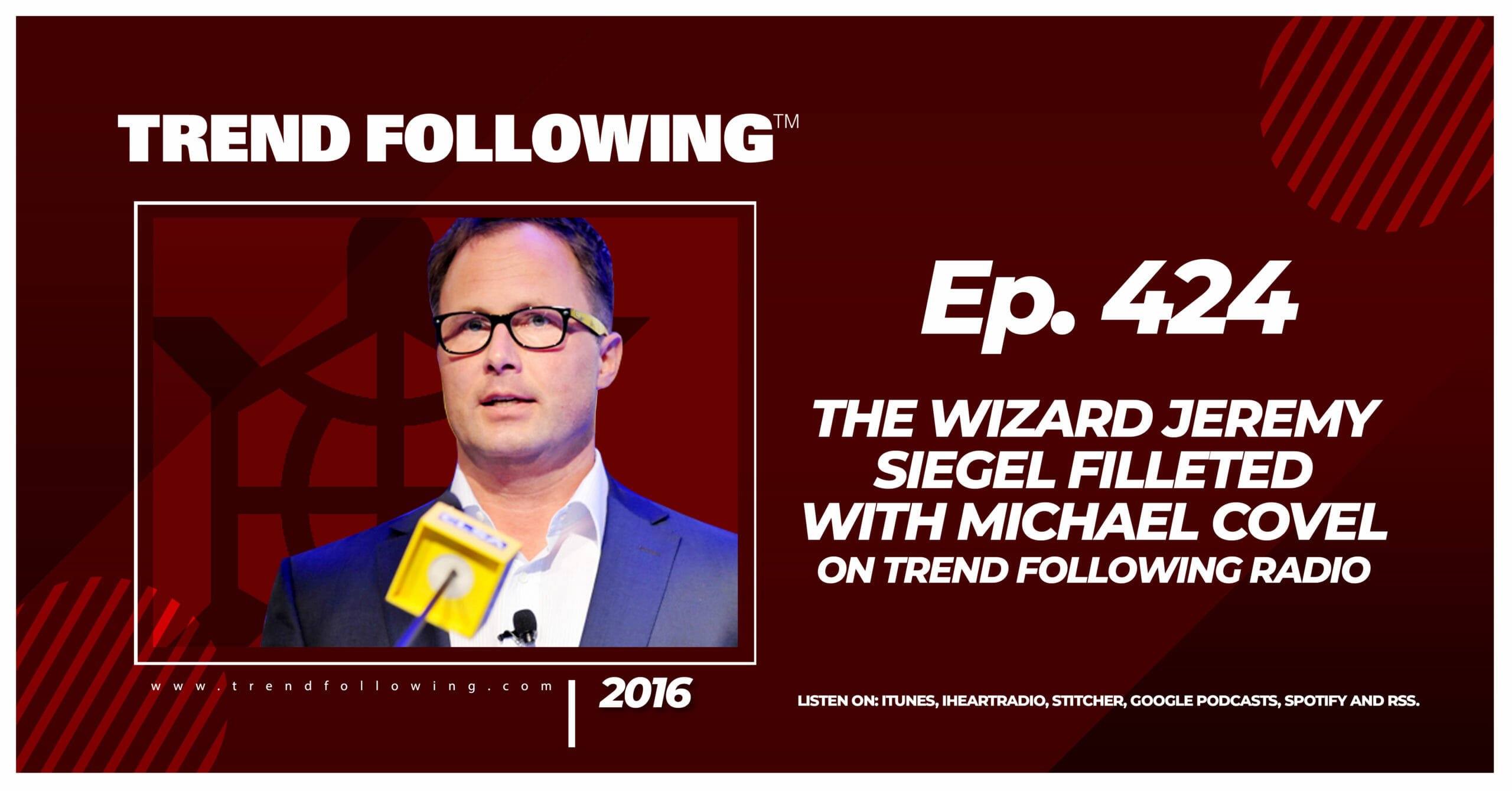 Subscribe to Trend Following Radio on iTunes
Please enjoy my monologue The Wizard Jeremy Siegel Filleted with Michael Covel on Trend Following Radio. This episode may also include great outside guests from my archive.
In this episode of Trend Following Radio:
Predictions
CNBC Analysts
What is a bull and bear market?
"Jeremy Siegel is one of the great ones. [His article at the market top was] one of the most stark and prescient calls I have ever seen." – Jim Cramer
Mentions & Resources:
Listen to this episode:
Want to learn more Trend Following? Watch my video here.
Get the foundation to making money in up, down and *surprise markets on the Trend Following mailing list.