In Absolute Returns, author Alexander Ineichen stresses that trading is nothing more than a game. There are three types of players in this game:
Those who know they are in the game.
Those who don't know they are in the game.
Those who don't know they are in the game and have become the game.
If, within a half of an hour of playing whatever game, and you don't know who the patsy is, you're the patsy or the game. Who are the real market patsies? Those who deny diversification. All traders need to understand what they can trade through trend following. Essentially, everything:
Stocks: S&P, SSE Comp., Nikkei 225, DAX, AAPL, TSLA, FB, etc.
Bonds/Interest Rates: Eurodollar, 10-Year T-Note, Bund, etc.
Currencies/FX/Forex: USD, EUR, JPY, GBP, AUD, CHF, CNY, etc.
Metals: Gold, Silver, Copper, etc.
Energies: Oil, Natural Gas, etc.
Agriculturals: Wheat, Corn, Soybeans, etc.
Softs: Coffee, Sugar, Cotton, etc.
Meats: Lean Hogs, Feeder Cattle, etc.
Futures
Commodities
ETFs
LEAPS Options
Mutual Funds
Cryptocurrencies: BTC, ETH, etc.
What does a trend following trade look like? An excerpt from Winton Capital:
Will you trade stocks? Currencies? Futures? Commodities? BTC? What markets will you choose? While some people might focus on limited, market-specific portfolios, such as currencies or bonds, others pursue a more widely diversified portfolio of markets. For example, the AHL Diversified Program (the largest trend following fund in the world, now run by Man Group PLC and founded by here) trades a diversified portfolio of over 100 core markets on 36 exchanges. They trade stock indices, bonds, currencies, short-term interest rates, and commodities.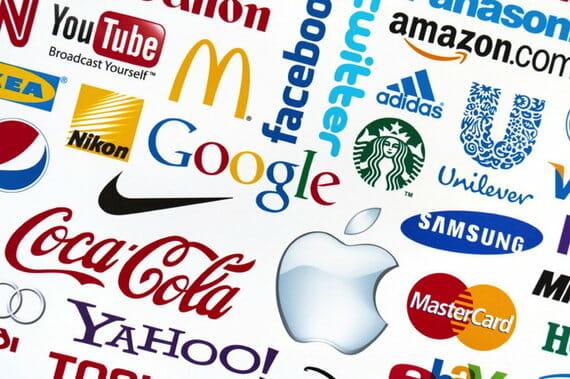 AHL does not have fundamental expertise. No trend following trader keeps fundamental experts on staff. They do not have an in-depth understanding of the companies that comprise whatever stock index. Their expertise is to take these different markets and "make them the same" through price analysis. To trade the trend. When you look at trend traders performance losses are offset by winners. No one ever knows which market will be the big trend that pays for the losses—hence the need for diversification. AHL is even more precise about diversification:
"The cornerstone of the AHL investment philosophy is that financial markets experience persistent anomalies or inefficiencies in the form of price trends. Trends are a manifestation of serial correlation in financial markets—the phenomenon whereby past price movements inform about future price behavior. Serial correlation can be explained by factors as obvious as crowd behavior, as well as more subtle factors, such as varying levels of information among different market participants. Although they vary in their intensity, duration, and frequency, price trends are universally recurrent across all sectors and markets. Trends are an attractive focus for active trading styles applied across a diverse range of global markets."
Philosophically, trend following is for any market as trader Jerry Parker notes:
"The broad application of these principles globally in markets all around the world, Chinese porcelain, gold, silver, markets that exist, that don't exist today, markets that others are making lots of money in that we're not trading. We will eventually start broadening out and realizing that trend following is a great way to trade. What other way can you trade and get a handle on risk?"
In an increasingly uncertain and downright unfriendly world, it is extremely efficient and effective to base decision making on the single, simple, reliable truth of price. The 24/7 never-ending fundamental data barrage, such as price-earnings ratios, crop reports, and economic studies, plays right into the tendency to make trading more complicated than it need be. Yet by factoring in every possible fundamental piece of data, which is impossible, you still would not know how much and when to buy, or how much and when to sell. The truth of price always wins if the debate is grounded in reason. Price is the only fact.
That said, even if you digest price as the key trading variable, it is not unusual for traders to focus on only one market—usually individual stocks in their home country to the exclusion of all other global opportunities. Seeking a maximum degree of comfort, many follow their one familiar market's movements faithfully every day. They never dream of branching out into trading currencies or futures or coffee or gold. The idea you could know enough about Tesla and soybeans to trade them the same might be unfathomable, but think about what cotton, crude oil, Cisco, GE, the U.S. dollar, the Australian dollar, wheat, Apple, Google, and Berkshire Hathaway all have in common: Price action.
Market prices, traded prices, are the unequivocal objective data reflecting the sum total of all views. Accepting that truth allows you to compare and study prices, measuring their movements, even if you don't know a damn thing about fundamentals. You could absolutely look at individual price histories or charts, without knowing which market is which, and trade them successfully. That is not what they teach at Harvard or Wharton, but it is the foundation of making millions as a trend following trader.
Further, don't try to guess how far a trend will extend. You can't. You will never know how high or how low any market might go. Peter Borish, former second-in-command with Paul Tudor Jones, lays bare the trader's only concern: "Price makes news, not the other way around. A market is going to go where a market is going to go."
Historical Bull Markets: Duration and Magnitude
Products
Trend following systems with full support.
Disclaimers
Trend Following™ can not promise you will earn the returns of traders, charts or examples (real or hypothetical) stated. All past performance is not necessarily an indication of future results. Data presented is for educational purposes. Our products are also provided for informational purposes only and should not be construed as personalized investment advice. All data on this site is direct from the CFTC, SEC, Yahoo Finance, Google and disclosure documents by managers mentioned herein. Trend Following™ assumes all data to be accurate, but assumes no responsibility for errors, omissions or clerical errors made by sources.
Our testimonials are the words of real clients received in real correspondence that have not been paid for their testimonials. Testimonials are sometimes printed under aliases to protect privacy, and edited for length. Claims have not been independently verified or audited for accuracy. We do not know how much money was risked, what portion of their total portfolio was allocated, or their exact positions. We do not claim that the results experienced by such clients are typical and you will likely have different results.
Trend Following™ is not registered as a securities broker-dealer or an investment adviser. This information is not designed to be used as an invitation for investment with any adviser profiled. No information herein is intended as securities brokerage, investment, tax, accounting or legal advice, as an offer or solicitation of an offer to sell or buy, or as an endorsement, recommendation or sponsorship of any company, security or fund.
Further, Trend Following™ cannot and does not assess, verify or guarantee the adequacy, accuracy or completeness of any information, the suitability or profitability of any particular investment, or the potential value of any investment or informational source. The reader bears responsibility for his/her own investment research and decisions, should seek the advice of a qualified securities professional before making any investment, and investigate and fully understand any and all risks before investing.
Additionally, Trend Following™ in no way warrants the solvency, financial condition, or investment advisability of any security or instrument. In addition, Trend Following™ accepts no liability whatsoever for any direct or consequential loss arising from any use of this information. This information is not intended to be used as a basis of any investment decision, nor should it be construed as advice designed to meet the investment needs of any particular investor.
HYPOTHETICAL OR SIMULATED PERFORMANCE RESULTS HAVE CERTAIN LIMITATIONS. UNLIKE AN ACTUAL PERFORMANCE RECORD, SIMULATED RESULTS DO NOT REPRESENT ACTUAL TRADING. ALSO, SINCE THE TRADES HAVE NOT BEEN EXECUTED, THE RESULTS MAY HAVE UNDER-OR-OVER COMPENSATED FOR THE IMPACT, IF ANY, OF CERTAIN MARKET FACTORS, SUCH AS LACK OF LIQUIDITY. SIMULATED TRADING PROGRAMS IN GENERAL ARE ALSO SUBJECT TO THE FACT THAT THEY ARE DESIGNED WITH THE BENEFIT OF HINDSIGHT. NO REPRESENTATION IS BEING MADE THAT ANY ACCOUNT WILL OR IS LIKELY TO ACHIEVE PROFIT OR LOSSES SIMILAR TO THOSE SHOWN.