Michael Covel is best known for popularizing the trading strategy trend following. He has taught trend following strategy to over 10,000 investors and traders across 74 countries for over a decade. He is also the author of 8 books from 2004-2023 including the international bestsellers Trend Following and TurtleTrader. His books have been published in 16 languages.
Michael hosts the podcast Trend Following Radio. Since 2012 he has recorded 1200+ episodes with listeners across 188+ countries. Seven Nobel Prize winners have appeared. Topics include:
Freedom
Liberty
Trading
Investments
Economics
Psychology
Risk-taking
Human behavior
Decision-making
Entrepreneurship
Culture
Philosophy
Michael has presented live in Bangkok, Beijing, Guangzhou, Ho Chi Minh City, Hong Kong, Kuala Lumpur, Macau, Paris, São Paulo, Shanghai, Shenzhen, Singapore, Tokyo, Vancouver, Vienna and across USA. He has presented before China Asset Management, GIC Private Limited, BM&F Bovespa, Managed Funds Association, Bank of China Investment Management and the Market Technicians Association. He has been featured across The Wall Street Journal, Bloomberg, CCTV, The Straits Times and Fox Business.
Notes:
Michael's mentors.
Michael's documentary film Broke: The New American Dream.
Michael on curiosity.
Michael on Wikipedia.
How is Covel pronounced? Co-vell. "Co" rhymes with toe. "Vell" rhymes with bell. Equally accented each syllable. Shortened from Covalesky, shortened originally from Kavaliauskas.
Michael Covel's Books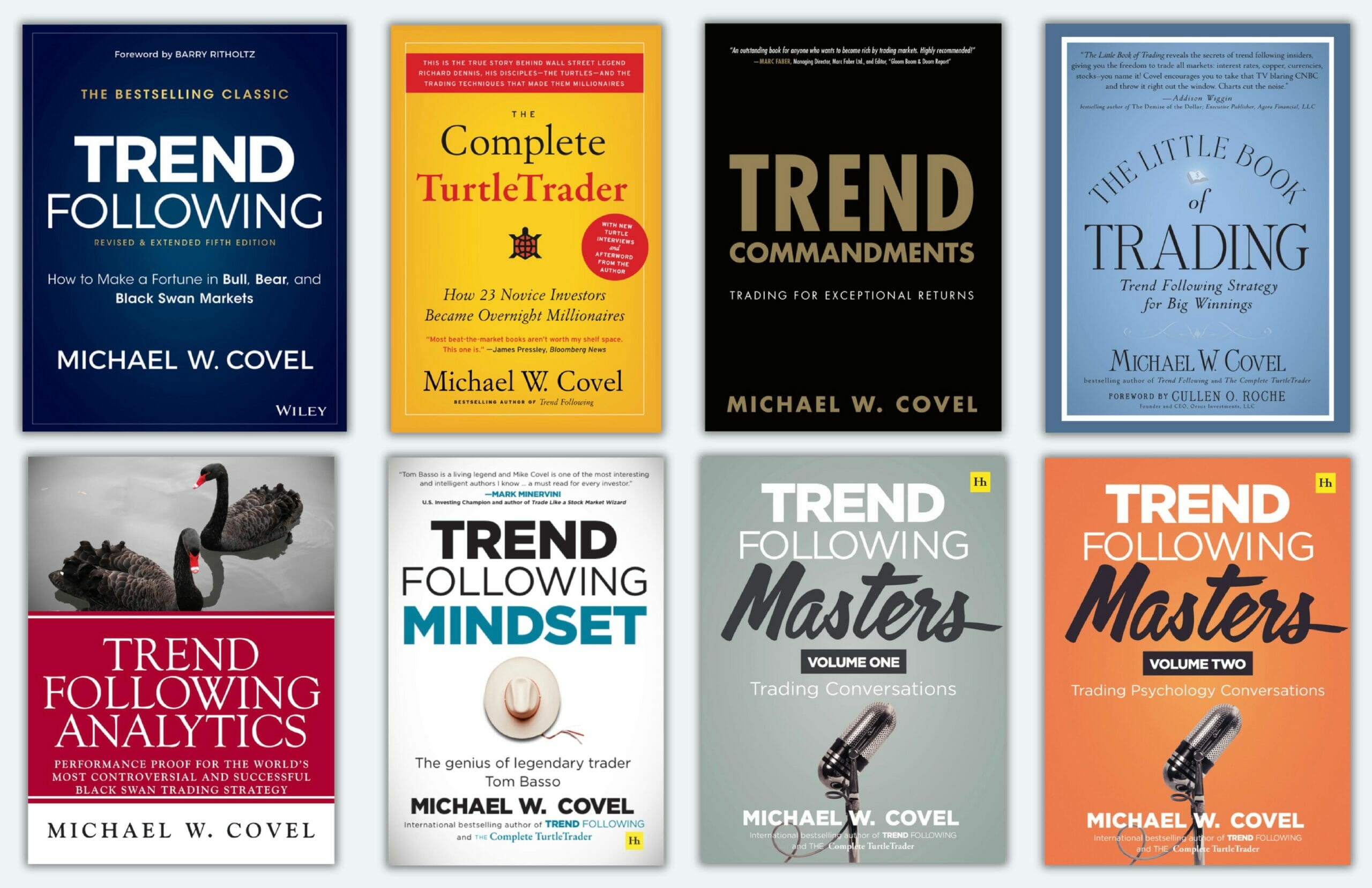 Michael Covel's Podcast Guests
For all podcast guests go here.
Michael Covel Media
Fight the Good Fight
Al Capone famously said: "It's a racket. Those stock market guys are crooked." That's dead on. The crooked abound. Or, to be kind, I will call them ignorant. Or, to be nice, I will call them wrong. I often wonder if my great-great-uncle Frank Mast (Balys Mastauskas; my grandfather's uncle) passed a little of that good-fight-attitude along to me. Assistant State Attorney Frank Mast is below, face to face with Al Capone at a Chicago courthouse.