Michael Covel is the voice behind Trend Following™ Radio. His podcast is the underground alternative hit that has ranked as high as #2 on iTunes investing channel (with 5M+ listens and counting). Many people have said that it is one of the best trading podcasts that there is: Listen for free below to a wide sample of trend following trading episodes.
---
Trend Following Pros: Partial Past Guest List





---
Trend following legend David Harding appears in Michael's film Broke.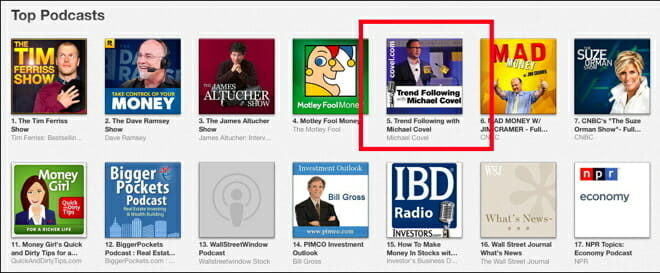 A full list of all michael covel's podcast episodes can be found here.