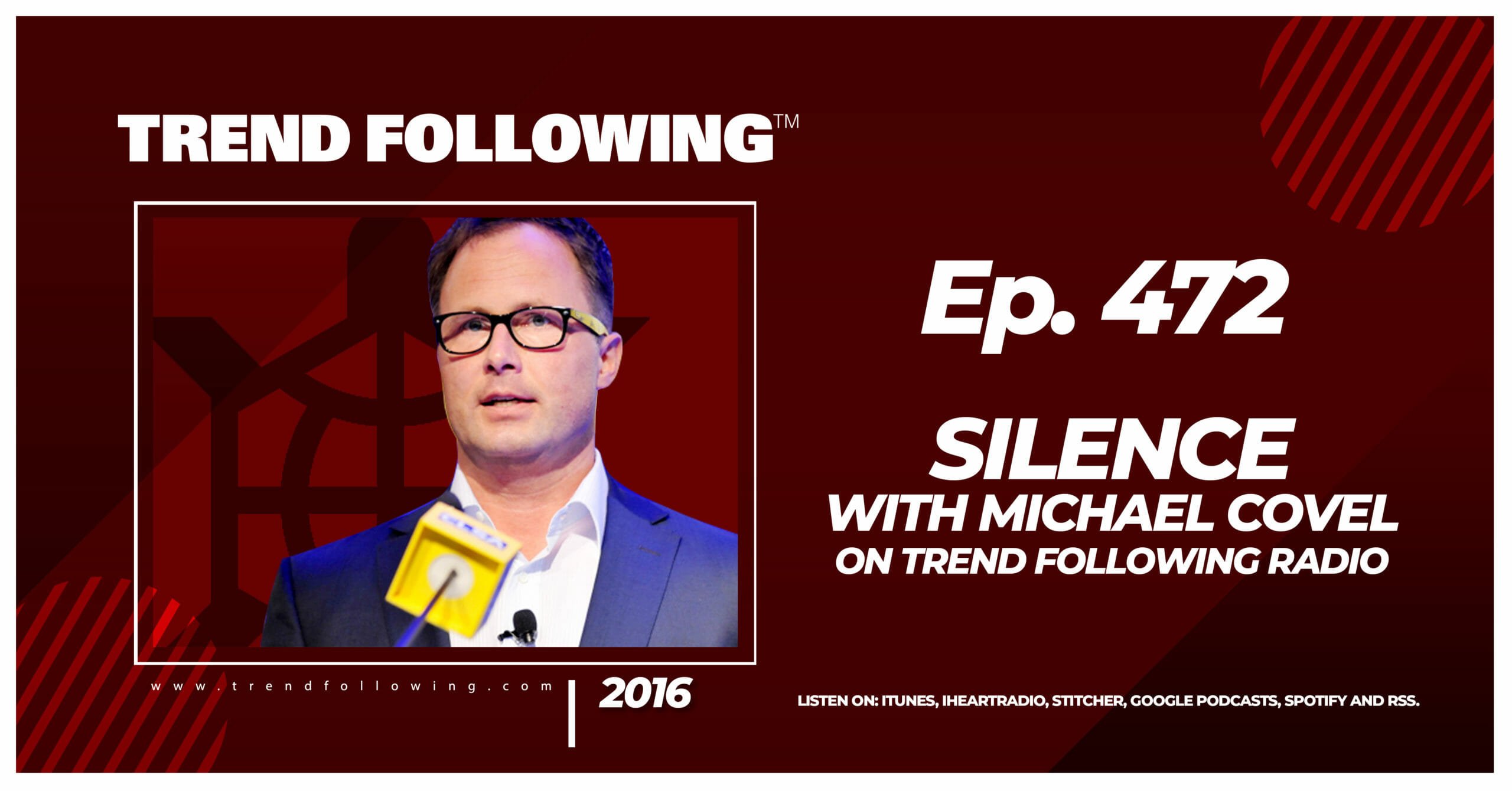 Subscribe to Trend Following Radio on iTunes
Please enjoy my monologue Silence with Michael Covel on Trend Following Radio. This episode may also include great outside guests from my archive.
In this episode of Trend Following Radio:
Peace and quiet is all about the noise in your head.
Correlations between high blood pressure and chronic noise sources.
Possible therapeutic uses for silence.
Trend following.
Mentions & Resources:
Listen to this episode:
Want to learn more Trend Following? Watch my video here.