Product Description
"People don't want more information. They are up to their eyeballs in information. They want faith. Faith in you, your goals, your success and in the story you tell."
Great Advice Shouldn't Cost a Fortune
The truth about investing is not what they teach in school or what your broker knows:
Market fundamentals are never completely known.
Expert predictions are coin-flips.
Mutual funds that profit only on the upside implode when markets crash.
Long only mutual funds see investors as marks.
Fees for stock funds are a scam that cost a fortune.
Zero or negative rates are the permanently rigged system.
Classic technical analysis and chart reading is voodoo.
Global governments actively work against retirees and savers.
Wall Street always engineers market crashes just like the last one.
Worthless advice has been the standard response to those problems. Michael Covel innovated something entirely new. Spending an incredible amount of time, research and money he developed trading systems that solve those problems. His investment rules work equally on all markets and in all countries--rules you can trade from a desert island. They give the chance for big money in bull, bear, black swan and crash markets.
It all started with essential truths imparted by a brilliant mentor:
No one can predict the future.
If you can take the would-be, could-be, should-be out of markets and look at what is actually happening you have a big advantage.
What matters most can be measured, so always count.
You don't need to know when something will happen to know that it will happen.
Prices can only go up, down or sideways.
Losses are a part of life.
There is only now... so follow the trend.
Trend Following™ Flagship is Michael's step by step solution for generating massive returns across all markets.
The Hard Work Has Been Done
Michael does the tedious work and sorts through the raw data to find the most important insights you need to know and understand about Trend Following™ investing. You receive his best Trend Following™ recommendations and ideas to apply to your account for potential profit immediately:
Guarantee: You will know when to enter, when to exit, how much to bet on each trade and how to select a portfolio. Guaranteed. Read full guarantee here.
One-of-a-kind: Insights are across the narrow subject of systematic Trend Following™. His Flagship is a continuous research effort to pull together great trend trading techniques.
Best in Class: Trend Following™ systems are direct from legendary trend traders. These proprietary rules are rooted in an unparalleled network.
Your Time Is Valuable: Competing and conflicting voices blather 24/7 in mainstream media. Choose the wrong voice and you can go broke. You receive step by step instruction.
Competition: Too many so-called market experts are simply free information. Data alone goes nowhere. There is no analysis. There is no wisdom.
Trend Following™ Flagship answers questions you must know:
Portfolio: What market do you buy or sell?
Bet Sizing: How much of a market do you trade?
Entry: When do you buy or sell a market?
Exit: When do you exit a losing trade?
Exit: When do you exit a winning trade?
Said another way:
What is the state of the market?
What is the volatility of the market?
What is your equity being traded?
What is your trading orientation?
What is your risk aversion?
Make no mistake, Trend Following™ is mental sport, yet it is sport that can be learned, i.e. the TurtleTraders. You do not need to be a math genius to be a Trend Following™ trader. Good trading rules are not complicated. A famed trend follower on his simplicity (40+ year track record):
"I'm very uncomfortable with black box trading where I'm dealing with algorithms I don't understand. Everything we do we could do on the back of an envelope with a pencil."
That's the way to think.
For example, Assume GOOG is trading between 650 and 670. All of a sudden GOOG jumps, or breaks out, to a price level of 700. That type of upward movement from a range is a trigger--the entry. You might say, "I don't know if GOOG is going to continue up, but it's been going sideways for six months, and all of a sudden, the price has jumped to 700 making a new six-month highest high. You don't argue with the market, you just say I'm in."
That's trend following thinking.
A key chart demonstrates our Trend Following™ lessons:
Consider this chart:
More examples: 1, 2, 3, 4, 5, 6, 7, 8.
Markets You Can Trade
Our systems can be used for the following markets and instruments:
Stocks: S&P, SSE Comp., Nikkei 225, DAX, AAPL, TSLA, FB, etc.
Bonds / Interest Rates: Eurodollar, 10-Year T-Note, Bund, etc.
Currencies / FX / Forex: USD, EUR, JPY, GBP, AUD, CHF, CNY, etc.
Metals: Gold, Silver, Copper, etc.
Energies: Oil, Natural Gas, etc.
Agriculturals: Wheat, Corn, Soybeans, etc.
Softs: Coffee, Sugar, Cotton, etc.
Meats: Lean Hogs, Feeder Cattle, etc.
Futures.
Commodities.
ETFs.
LEAPS Options.
Mutual Funds.
Markets and instruments listed are samples. Trend following is for all markets.
You Will Learn Exact Rules
Our proprietary Trend Following™ systems answer:
How do you enter and exit at all times?
How do you automate your trading?
How do you place stops for each and every position?
How do you adjust stops when trades are winning/losing?
How do you take a loss to avoid a larger loss?
How do you balance both long and short positions?
How do you adjust trades for accumulated new profits?
How do you account for volatility?
How do you adjust your portfolio during a winning/losing streak?
How do you adjust risk as your account grows?
How do you protect against extreme downside moves?
How do you adjust your positions for volatility?
How do you deal with the psychological component?
How do you choose a portfolio?
Trend Following™ systems have been reverse engineered:
How do you trade with the trend and never ignore it?
How do you model the behavior of great traders?
How do you manage and embrace risk with an opportunistic plan?
How do you use a checklist to quantify your trading plan?
How do you trade off of today's price only?
How do you avoid buying declining markets?
How do you know when to stay out of the market?
How do you know when to sell before you ever buy?
How do you mentally plan for your worst-case scenario at all times?
How do you identify a portfolio and rank them for selection?
How do you trade with a small account?
How much do you trade every time?
When will you increase your position?
How much do you risk at all times?
How do you evaluate total market risk?
How do you diversify your account?
How do you avoid correlation among markets?
In short, trend following traders not only trade for big money potential on up, down and surprise markets--they also manage their potential for loss and control more of their free time.
Flagship Product Contents
The Flagship product arrives in (4) pieces:
FEDEX core manuals.
Vimeo videos.
Dropbox with additional manuals, audio and video.
Support: Personalized support through email.
Detailed product contents:
| Flagship v. Standard | $2997 | $1997 |
| --- | --- | --- |
| Trend Following™ Custom Email Support (Description Below) | 18 months | 12 months |
| Trend Following™ Core Systems Trading Manual; 163 pages | Yes | Yes |
| Trend Following™ Exchange Traded Funds (ETF) Manual | Yes | Yes |
| Trend Following™ LEAPs Options Manual | Yes | Yes |
| Trend Following™ Single Stock Futures Manual | Yes | Yes |
| Trend Following™ Money Management Manual | Yes | |
| Trend Following™ Case Study Guide | Yes | |
| (3) Additional Trend Following™ Trading Systems | Yes | |
| Trend Following™ Alternate Entries Manual | Yes | |
| Trend Following™ Wizard Video: Video One | Yes | |
| Trend Following™ Wizard Video: Video Two | Yes | |
| Trend Following™ Wizard Video: Video Three | Yes | |
| Trend Following™ Wizard Video: Video Four | Yes | |
| Trend Following™ Trading Coach Video: Video Five | Yes | |
| Trend Following™ Shared Dropbox Resource Center | Yes | |
| Purchase questions? Contact us. | | |
Proprietary Trend Following™ Systems
You will receive proprietary Trend Following™ trading systems:
Classic I Trend Following Trading System.
Classic II Trend Following Trading System.
Classic III Trend Following Trading System.
Stoic Weekly Trend Following Trading System.
Note: Risk management for all systems adjustable to your risk tolerance.
Supplementary Resources in Trend Following™ Dropbox
The Trend Following™ Dropbox is a resource compilation that gives further Trend Following™ lessons and systems.
Third Party White Paper/Resources (Flagship Only)
EXCEL Spreadsheets (Flagship Only)
(5) EXCEL spreadsheets for volatility.
(5) EXCEL spreadsheets for correlation.
(4) EXCEL spreadsheets for trading logs.
(4) EXCEL spreadsheets for risk management.
Training Materials (Flagship Only)
Trend Following™ questions and answers (44 pages).
Market basics for introduction, orders, speculation, nomenclature, etc. (300 Q/A).
Audio (Flagship Only)
Podcast episodes (275 MP3s).
Trend Following™ overview (10 MP3s).
Video (Flagship Only)
Third party trend following video excerpts (14 videos).
Third party video excerpts featuring top trend followers (11 videos).
Customer Support
Our support team answers 95% of emails within 24-48 hours. All customers have access to support for 12-18 months. Like with your CPA or attorney you get the needed answers. This is built right into Flagship pricing. No extra support fees. You can also learn Trend Following™ anywhere: office, home or on the road.
You will always know:
What is the market opportunity in the market niche?
What is your solution to beating the market?
How big is the opportunity?
How do you make money?
How do you trade the market and profit?
What is the competition?
How are you better?
How will you execute and manage your investing?
What are your risks?
Why will you succeed?
Free misinformation online is overwhelming. It is a minefield. Michael's loyal customers trust him to see through the noise.
Note: New traders receive trading basics (i.e. book recommendations, issues to consider/avoid, Holy Grails exposed, broker recommendations, wise background reading, websites to absorb/avoid). These insights give new traders needed confidence.
What Everyone's Saying
Trend Following™ is a strategy for everyone:
Brand new investors and traders.
Professional and institutional investors and traders.
Burned "buy and hold" investors seeking an alternative.
Equities, FX (Forex), ETFs, commodities, LEAPs and futures traders.
Fund managers and RIAs.
Technical traders and chartists.
College students.
Retirees hurt by ZIRP and NIRP central bank policies.
Anyone seeking above average profits in up, down or surprise markets.
Michael's unparalleled research leaves customers fiercely loyal. They pay directly for that out-side-the-box wisdom. There are no hidden agendas.
Note: Location of our customers (top countries): USA, UK, Germany, Singapore, Australia, Brazil, South Africa and Malaysia. Our customers by country (in 70 countries), corporation and university give all investors confidence.
Trend Following Philosophy You Will Learn
In Flagship, you'll also learn:
Trading: Traders are different. They have a defined strategy to profit in all climates. Trend following traders do not care what they buy or sell as long as they make money.
Absolute Returns: Trend Following™ has above-average performance over the last 7 decades. The potential to compound wealth is huge.
Up and Down Trends: Trend Following™ makes money in up or down markets, bull or bear.
Tail Risk: Michael's unique trend following strategy performs above average when market bubbles pop, when the

Black Swan

arrives. For example, trend following made huge money during the Stock Crash (1973–74), Black Monday (1987), Barings Bank (1995), LTCM & Asian Crisis (1998), Stock Crash (2000-02), 9/11 (2001), Great Recession (2008-09), Oil Market (2014-16) and Brexit (2016).
Portfolio Diversification: Trend Following™ returns are uncorrelated to traditional investments.
Works on All Markets: Trend Following™ doesn't trade one market alone.
Inefficient Markets: Trend Following™ goes against the academic nonsense of the efficient markets hypothesis (EMH).
Research: Trend Following™ has profited for centuries. Review the third party research: PDF 1 and PDF 2.
Nurture Beats Nature: Winning traders don't have a special gene, divine gift, innate talent, inside knowledge or huge starting capital.
Everything Flows: Trend followers react to market movements and follow along--without a story about why.
Statistical Thinking Is Paramount: During a Monday Night Football game, Ron Jaworski put numbers in perspective: "Play calling is about probability not certainty."
Market Bubbles: The mythological 100-year flood happens all the time. Since 1929 there have been 18 market crashes--always rooted in irrational exuberance.
Fundamentals Are Religion: To paraphrase trader Paul Tudor Jones: The illusion has been created that there is an explanation for every market move with the primary task to find that explanation. Trend Following™ does not need news, fundamentals or chart patterns. It is not day trading.
The Market Is Never Wrong: People pine nonstop for the market to go their direction, then hang on and pray it'll come back if it doesn't go in their favor. The market is never wrong.
You Have to Bet to Win: Take a big risk if you want a big reward. If you want an average reward, take an average risk. No balls, no babies. However, as Larry Hite said, "Don't bet your deli to win a pickle."
Process Beats Outcome: Do you want to be right or rich? You really have no control over the results; you have control over your action. You can only control how much you lose.
Think Like Kenny Rogers: If you must play decide upon three things at the start: the rules of the game, the stakes and quitting time. You've got to know when to hold 'em. Know when to fold 'em. Know when to walk away. Know when to run.
Behavioral Biases: The lessons of the greatest trading psychology pros are part of Trend Following. See the podcast.
Learn to Love Losses: P.T. Barnum famously said, "This way to the egress!" If famed trader Amos Hostetter lost 25 percent he'd exit: "Never mind the cheese. Let me out of the trap."
Technology Is No Mistress: Pablo Picasso famously said, "Computers are useless. They can only give you answers." Start by answering your daily market questions in advance. Automating answers is the easy part.
Zero Sum Battles Are Life: If you are going to win, someone else will lose. Does survival of the fittest make you uneasy? Stay out of the zero sum game (PDF).
Hero Worship Kills Accounts: When TV pundits say it's time to buy Google or dump Apple, millions follow random advice blindly. Don't drink the Kool-Aid.
Buy and Hold (Hope) Is Dead: Buy and hold works for investors who live forever. It also works for those who believe in magical thinking and pixie dust. Mutual funds and cosmetics: They both sell hope.
No Balance Sheets: It does not matter if you're trading stocks or soybeans: "Trading is trading, and the name of the game is to make money, not get an A in 'How to Read a Balance Sheet?'"
No Tops and Bottoms: Trend following aims to capture the middle, or the meat, of a market trend, up or down, for profit. You will never get in at the absolute bottom or get out at the absolute top.
Have Markets Changed? Not only have markets changed, they will continue to change: "If you have a valid market philosophy, learning to accept that change and flow with it is your greatest asset. No matter how ridiculous market moves appear at the beginning, and no matter how extended or irrational they seem at the end, following trends is the rational choice in a chaotic, changing world." That's how the owner of the Red Sox made his trend following fortune.
True Reality: "If you want to make money in any market, you need to mirror what the market is doing. Other things being equal, the longer you stay right with the market, the more money you will make. The longer you stay wrong with the market, the more money you will lose."
Price Makes Markets the Same: "You do not need to know anything about bonds. You do not need to understand different currencies. They are just numbers. Corn is a little different than bonds, but not different enough to trade them differently. Some people have a different system for each market. That is absurd. You are trading mob psychology. You are not trading corn, soybeans, or the S&P. You are merely trading numbers."
No Discretion: "You cannot test or simulate how you were feeling when you got out of bed 15 years ago when you're looking at historical simulations. If you're going to trade using a system, you must slavishly use the system and avoid discretionary overrides. You do whatever the hell the system says no matter how smart or dumb you might think it is at that moment."
Proper Betting: If you have $100,000 and you want to trade Gold, well, how much of your $100,000 will you trade of Gold on your first trade? Will you trade all $100,000? What if you're wrong? What if you're wrong in a big way, and you lose your entire $100,000 on one bet? Not smart.
Prenuptial Agreement: The paramount factor when the market goes against you is being able to say: "I'm out!" You need a prenuptial agreement with the market. That means the time to think most clearly about when you will exit is before you ever get in.
Home Run Trades: A trend following baseball coach would approach it like the former manager of the Baltimore Orioles: "Earl Weaver designed his offenses to maximize the chance of a three-run homer. Weaver did not bunt or want guys who slapped singles. He wanted guys who hit big home runs."
The Babe Ruth Parallel: Babe Ruth struck out a lot, but he was one of baseball's greatest sluggers. His home runs made up for the strikeouts.
---
Your Challenge
How best should you invest or trade in the face of constant uncertainty? How do you best trade market bubbles for profit? Those are critical questions. And thousands of customers have hired Michael for his wisdom to those answers.
Now, let's step back and think big picture. In the last 15 years there have been multiple booms and busts. There has been government rigging from bailouts to quantitative easing (QE) to zero interest rate policy (ZIRP) to negative interest rate policy (NIRP).
These policies insure that all markets go up and down all the time. But here is the trick: No one can predict market direction. However, don't worry. Prediction is not needed for trend following success.
If you have Trend Following™ systems and training you can make money in up or down markets. Why a particular market is moving is not relevant to sound investing. The Eastern philosopher Alan Watts knew trend following lessons (even if unintentional):
The question, "What shall we do about it?" is only asked by those who do not understand the problem. If a problem can be solved at all, to understand it and to know what to do about it is the same thing. On the other hand, doing something about a problem that you do not understand is like trying to clear away darkness by thrusting it aside with your hands. When light is brought, the darkness vanishes at once.
Overcoming fear (and moving you toward rich) is all taught in Michael's Trend Following™ Flagship:
Clarity of purpose is investment success.
Eliminating noise with precise trend rules that adjust to any situation, climate or cycle is the goal.
Going on an information diet is mandatory.
Systematic and consistent processes beat fundamental guesses every time. Your investing will be like this video.
Investment stress is a killer. Multitasking with screens, news and nonstop predictions will fry your brain--guaranteed. We will have you focus on the right task, not every last task. Consider this infographic.
The religious rituals of the government, media and finance will bleed you dry: "CNBC really could not care less about the actual content of what is being said. The purpose of CNBC's game is...to sell advertisements. Nothing evil or wrong about this. It's what for-profit media companies do. But the content they are producing...needs to be understood as such."
Deliberate practice is mandatory for Trend Following™ excellence. Listen to a podcast with the world's foremost expert on peak performance.
Trend Following™ does nothing until you have a great move with big profit potential. Patience is paramount, like this video.
The global Deep State governmental authorities don't want you thinking.
They want you in the Matrix:
Those who dominate the educational [system] control who is accepted and who is rejected, not by measure of intelligence or skill, but by their willingness to conform to the establishment ideal. They construct a kind of automaton class, which has been taught not to learn independently, but to parrot propaganda without question. Those of us who do not make the grade are relegated to the role of obliged worshippers; accepting the claims of the professional class as gospel regardless of how incorrect they happen to be. The whole thing is disgustingly inbred.
Now, let's take smart thinking a step further. Consider a non-trading example that explains the truth of process v. outcome:
Instead of talking about wins and championships, Alabama Head Football Coach Nick Saban speaks about the process. The process is Saban's term for concentrating on the steps to success rather than worrying about the end result. Instead of thinking about the scoreboard, think about dominating the man on the opposite side of the line of scrimmage. Instead of thinking about a conference title, think about finishing a ninth rep in the weight room. Since Saban has won 5 of the past 13 national titles, the phrase has morphed into the mission statement for Saban's program-building philosophy. Today everyone is trying to replicate his philosophy and results. Call it the Sabanization of college football.
Once you have a Trend Following™ process then it comes down to your guts to play the game the right way. Famed contrarian investor Howard Marks speaks to that quest for greatness:
The real question is whether you dare to do the things that are necessary in order to be great. Are you willing to be different, and are you willing to be wrong? In order to have a chance at great results, you have to be open to being both.
The Trend Following™ race for you is on--whether you run or pretend there is no race. One of Michael's favorite sayings paints the picture:
Every morning in Africa, a gazelle wakes up. It knows it must run faster than the fastest lion or it will be killed. Every morning a lion wakes up. It knows it must outrun the slowest gazelle or it will starve to death. It doesn't matter whether you are a lion or a gazelle: when the sun comes up, you'd better be running.
Michael shows customers the secrets to running with Trend Following™.
FAQs should be reviewed. Questions? Reach out and contact us.
Trend Following™ Investment Research
Ready to purchase?
Trend Following™ Investment Research is a publisher of trend following trading strategies reaching thousands of investors globally. Our unique edge is an extensive network within trend following, behavioral economics and risk management. This allows us to teach decades of outstanding performance. The approach is to provide customers with a single product requiring no extra purchase. Delivering a comprehensive service of trading systems, risk management strategies and psychological guidelines allows our customers to trade in less than thirty minutes per day. Giving us your money is giving your trust. And our goal is to make sure what we give is more valuable than what we receive. That straightforward business principle is our long-term relationship with clients.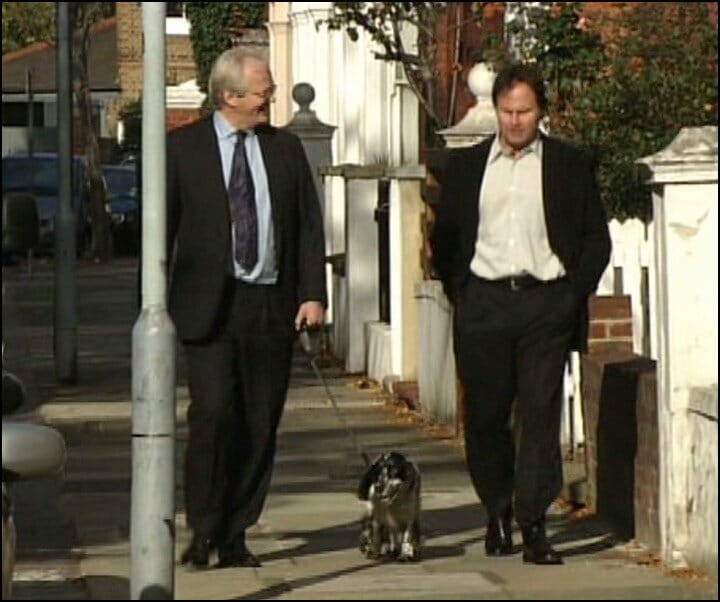 Risk Disclaimers
Trend Following™ can't promise you will earn the returns of traders, charts or examples (real or hypothetical) stated. All past performance is not necessarily an indication of future results. Data presented is for educational purposes. Our products are also provided for informational purposes only and should not be construed as personalized investment advice. All data on this site is direct from the CFTC, SEC, Yahoo Finance, Google and disclosure documents by managers mentioned herein. Trend Following™ assumes all data to be accurate, but assumes no responsibility for errors, omissions or clerical errors made by sources.
Our testimonials are the words of real customers received in real correspondence that have not been paid for their testimonials. Testimonials are sometimes printed under aliases to protect privacy, and edited for length. Claims have not been independently verified or audited for accuracy. We do not know how much money was risked, what portion of their total portfolio was allocated, or their exact positions. We do not claim that the results experienced by such customers are typical and you will likely have different results.
Trend Following™ is not registered as a securities broker-dealer or an investment adviser. This information is not designed to be used as an invitation for investment with any adviser profiled. No information herein is intended as securities brokerage, investment, tax, accounting or legal advice, as an offer or solicitation of an offer to sell or buy, or as an endorsement, recommendation or sponsorship of any company, security or fund.
Further, Trend Following™ cannot and does not assess, verify or guarantee the adequacy, accuracy or completeness of any information, the suitability or profitability of any particular investment, or the potential value of any investment or informational source. The reader bears responsibility for his/her own investment research and decisions, should seek the advice of a qualified securities professional before making any investment, and investigate and fully understand any and all risks before investing.
Additionally, Trend Following™ in no way warrants the solvency, financial condition, or investment advisability of any security or instrument. In addition, Trend Following™ accepts no liability whatsoever for any direct or consequential loss arising from any use of this information. This information is not intended to be used as a basis of any investment decision, nor should it be construed as advice designed to meet the investment needs of any particular investor.
HYPOTHETICAL OR SIMULATED PERFORMANCE RESULTS HAVE CERTAIN LIMITATIONS. UNLIKE AN ACTUAL PERFORMANCE RECORD, SIMULATED RESULTS DO NOT REPRESENT ACTUAL TRADING. ALSO, SINCE THE TRADES HAVE NOT BEEN EXECUTED, THE RESULTS MAY HAVE UNDER-OR-OVER COMPENSATED FOR THE IMPACT, IF ANY, OF CERTAIN MARKET FACTORS, SUCH AS LACK OF LIQUIDITY. SIMULATED TRADING PROGRAMS IN GENERAL ARE ALSO SUBJECT TO THE FACT THAT THEY ARE DESIGNED WITH THE BENEFIT OF HINDSIGHT. NO REPRESENTATION IS BEING MADE THAT ANY ACCOUNT WILL OR IS LIKELY TO ACHIEVE PROFIT OR LOSSES SIMILAR TO THOSE SHOWN.