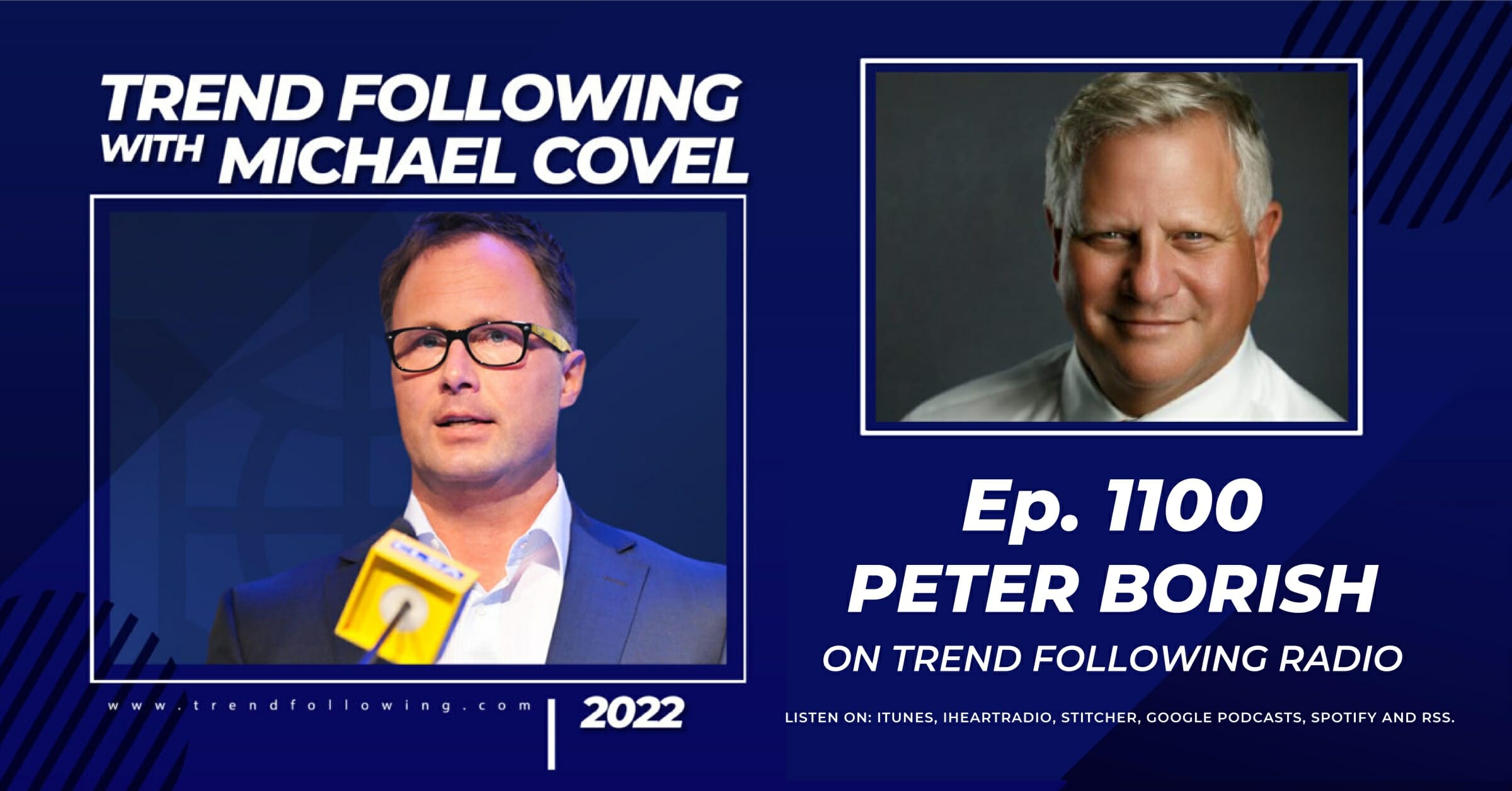 Subscribe to Trend Following Radio on iTunes
My guest today is Peter Borish, the chairman and CEO of Computer Trading Corporation (CTC). He is also a partner in Adam Hoffman's natural gas options trading team at Torsion Technologies, and an advisor to Norbury Partners. Previously, through CTC, Borish was the chief strategist of Quad Group and its affiliated companies. In addition, he helped traders develop a methodology to enhance their performance by serving as a trading coach. He formerly worked at the Federal Reserve Bank of New York, was a founding partner and second-in-command at Tudor Investment Corporation, was chairman of OneChicago, LLC, and was chairman of the non-profits Foundation for the Study of Cycles and The Institute for Financial Markets.
The topic is forex.
In this episode of Trend Following Radio we discuss:
Post the great recession; how has inflation changed the economy?
Debt
Leverage
The trading perspective
The current state of our monetary and fiscal policies
Risk management is our system today
Today and the 1970s
Perspective on crypto
Mentions & Resources:
Listen to this episode:
Jump in!