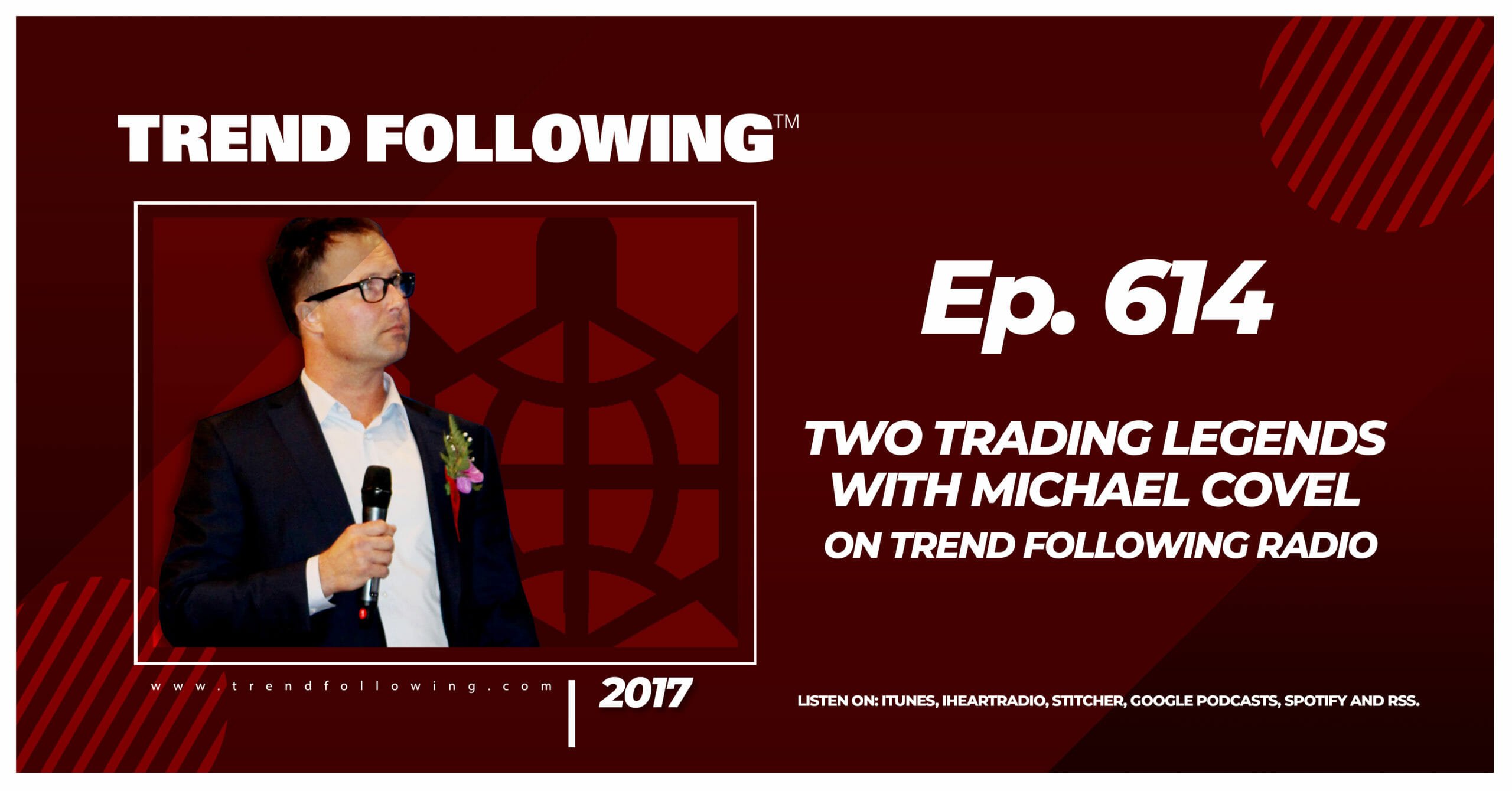 Subscribe to Trend Following Radio on iTunes
Very experienced guys make great interviews. They bring age, perspective and wisdom to the table. Tom DeMark and Perry Kaufman are two men that have previously been on the podcast that exemplify this statement. Michael went back into the archives to bring these men and their interviews on the podcast today.
Perry Kaufman is an American systematic trader, index developer, and quantitative financial theorist. He is considered a leading expert in the development of fully algorithmic trading programs. He currently is president of Kaufman Analytics.
Tom DeMark is founder and CEO of DeMark Analytics and the creator of the DeMark Indicators. Tom considers himself a market timer and believes that fundamentals are critical; however, he and Michael still have a lot in common. His work is price and technically driven.
In this episode of Trend Following Radio:
Price movement
Fundamentals
Technical analysis behind the scenes
Elliott wave
The Fibonacci sequence
Forecasting
George Soros
Michael Steinhardt
Paul Jones
Steve Cohen
Computerizing indicators
100% algorithmic trading
Systematic vs. Automated
Optimization vs. Validation
Tail events
Discipline
Mentions & Resources:
Listen to this episode: