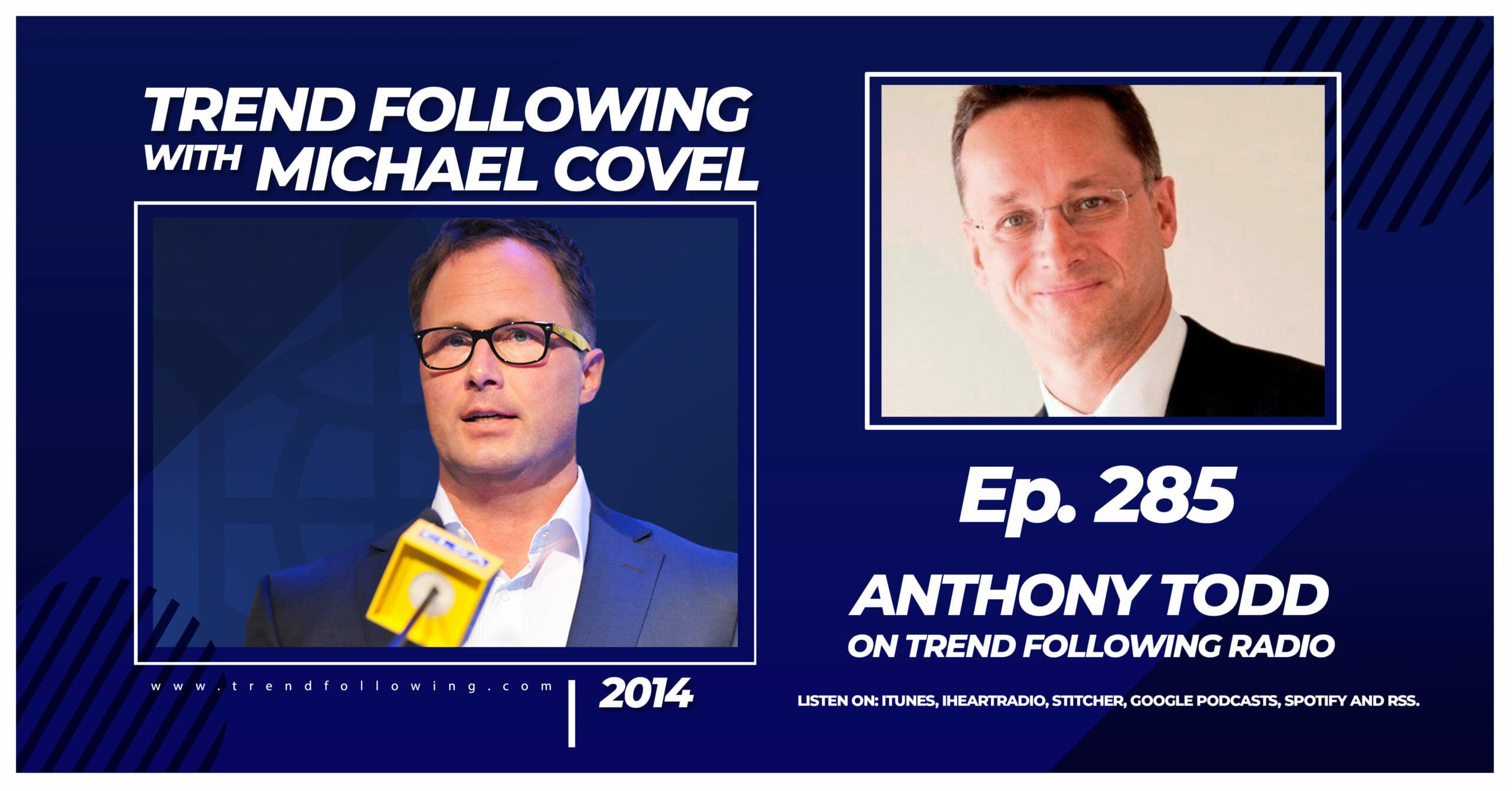 My guest today is Anthony Todd, the CEO of Aspect Capital, one of the most successful managed futures trend following firms. Todd co-founded Aspect in September 1997. Before that, he was with AHL.
The topic is Trend Following.
In this episode of Trend Following Radio we discuss:
Why prices aren't random
Finding an inefficiency that the academic financial community refuses to acknowledge
The idea of "predictable" patterns in the market
The desire to know static positions
How crowd behavior drives trends
Addressing misconceptions
Using fundamentals in a systematic way
Defining Todd's medium-term style of trend following
Why "it's less about the genius of the trade and more about the repeatability of the approach"
How long you can be in a particular market before you give up on it
Client understanding of trend following drawdowns
The phraseology of "crisis alpha"
The culture that Todd has built at Aspect
Todd's advice to young entrepreneurs.
Listen to this episode:
Jump in!