Feedback in:
Hello Mr. Covel,

I recently read The Complete TurtleTrader book and was captivated! I had never heard of Richard Dennis or the Turtles before (I was 4 in 1983), so it was all brand new to me. A friend of mine introduced me to several stocks a year ago and I have been invested in them ever since. These stocks are small biotech companies that are currently in their final phases of drug trials. I have made some money swinging some shares while I await the results of the trials, but regardless, I don't really have any idea what I am doing. I buy shares when they are on sale (to me that means any day where there is at least a 10% drop) and sell them higher later – whether that be a day or 3 months later. My biggest challenge is that I am not good at reading charts and identifying trends. I would like to become proficient at it and hone my skills as a technical trader and learn the trend trading system. I don't short, use options or calls, and frankly I don't want to either. I don't know anything about that world and would not dare engage in it. I want to keep things simple as much as possible. I am looking forward to the Trend Following course!

Sincerely,

Chris
A way to think about this: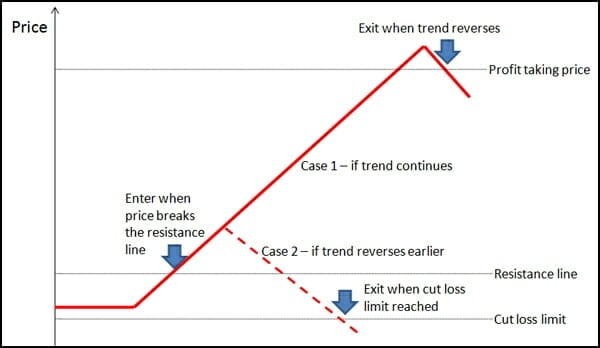 Trend following technology captures greed, fear and human nature in big trends up and down.
---
How can you move forward immediately to Trend Following profits? My books and my Flagship Course and Systems are trusted options by clients in 70+ countries.
Also jump in:
• Trend Following Podcast Guests
• Frequently Asked Questions
• Performance
• Research
• Markets to Trade
• Crisis Times
• Trading Technology
• About Us
Trend Following is for beginners, students and pros in all countries. This is not day trading 5-minute bars, prediction or analyzing fundamentals–it's Trend Following.