Consider an illustration that can make you rich: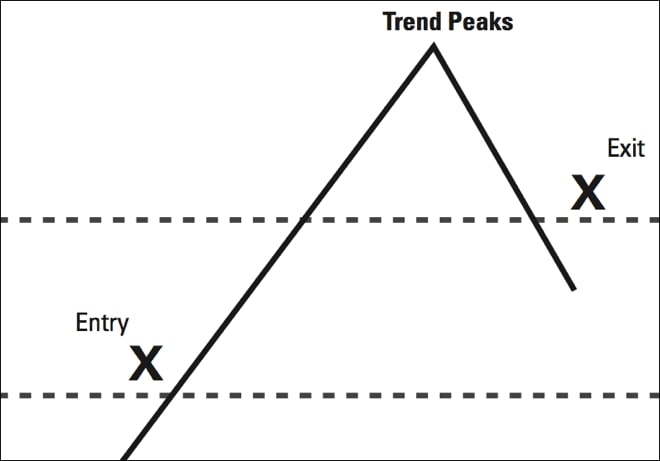 Trend following does not pick bottoms or tops. You always get into a trend late, and get out late. You cannot predict a trend. That chart might not seem like a great strategy at first glance, but it is the foundation of one of the most profitable insights in the history of market speculation: capture the middle meat and you can make a fortune.
---
How can you move forward immediately to Trend Following profits? My books and my Flagship Course and Systems are trusted options by clients in 70+ countries.
Also jump in:
• Trend Following Podcast Guests
• Frequently Asked Questions
• Performance
• Research
• Markets to Trade
• Crisis Times
• Trading Technology
• About Us
Trend Following is for beginners, students and pros in all countries. This is not day trading 5-minute bars, prediction or analyzing fundamentals–it's Trend Following.