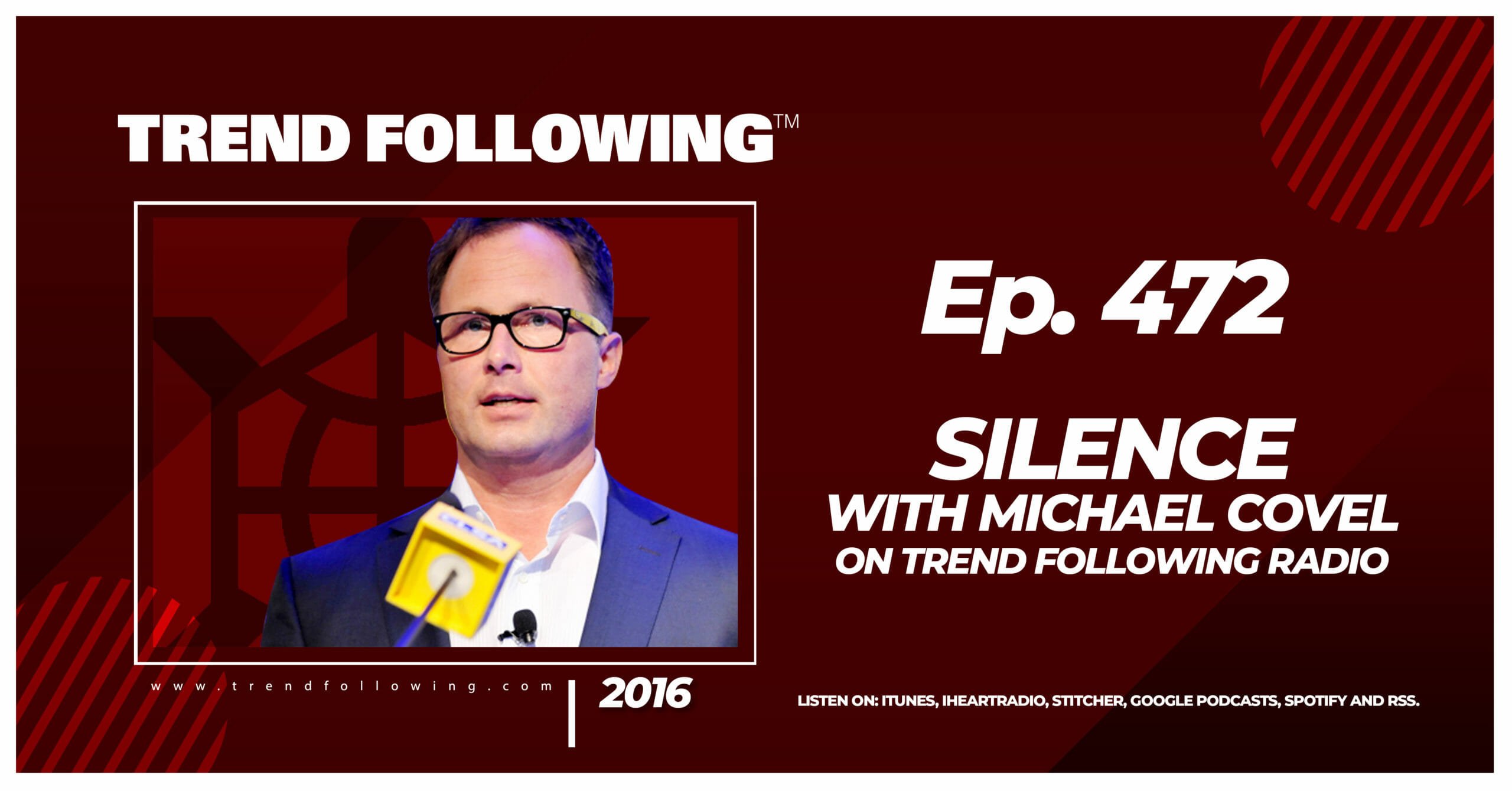 Subscribe to Trend Following Radio on iTunes
Today, Michael dives into silence. An excerpt from Daniel Gross: "In the mid 20th century, epidemiologists discovered correlations between high blood pressure and chronic noise sources like highways and airports. Later research seemed to link noise to increased rates of sleep loss, heart disease, and tinnitus. (It's this line of research that hatched the 1960s-era notion of "noise pollution," a name that implicitly refashions transitory noises as toxic and long-lasting.)"
"Silence" science is leading the way with awesome new insights: "The growth of new cells in the brain doesn't always have health benefits. But in this case, cells [generated from silence] seemed to become functioning neurons. "We saw that silence is really helping the new generated cells to differentiate into neurons, and integrate into the system."
Michael weaves this narrative right back into his wheelhouse: day trading v. trend following. Lessons for traders, lessons for life. Enjoy the silence!
In this episode of Trend Following Radio:
Peace and quiet is all about the noise in your head.
Correlations between high blood pressure and chronic noise sources.
Possible therapeutic uses for silence.
Trend following.
Mentions & Resources:
Listen to this episode: